Arlington Baker Insulation, LLC
 Serving All of Northern VA and the Washington DC Area

CALL TODAY FOR A FREE ESTIMATE TO INSULATE YOUR HOME
(571) 858-9100
Hire an Insulation Company Professional
Lifetime Guarantee on all our work
Licensed, Bonded, and Insured
#1 Reviewed Company in Arlington and the rest of Northern Virginia
Fill Out Our Contact Form for a Free Estimate
Insulation Contractor Services Offered in Arlington, VA
Upgraded Attic and Crawl Spaces Insulation
Cellulose or Fiberglass Installed
Spray Foam Insulation
Foam Board and sealing
Sound Insulation – Rock Wool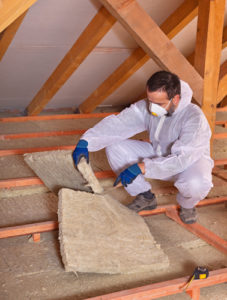 (571) 858-9100
Upgrading an Older Home…
Many older homes in Northern Virginia, including Alexandria, Annandale, Fairfax and the DC area are beautiful pieces of architectural wonder, but just don't cut it compared to the newer energy star homes. We can help to retrofit your wall and attic insulation, fix un-insulated band boards in your basement, and insulate crawl spaces that cause the floor to be cold. An insulation company that knows what they are doing should also look to eliminate any drafts from windows, floors, joists, even doors – anything to help keep the outside air out and a comfortable temperature inside all year-round. You are good at your job, we are good at ours. With 30 years of experience, see what our customers have to say.
What Our Happy Customers Are Saying
"[These guys are] a solid company. He's honest, looks out for you, when he's up in your attic you don't have to worry about whether the material is actually getting put there and the quality of work. That's what you need in a contractor these days, someone you can trust"
– Aretha M.

"This company was professional and prompt when insulating our attic, we found an immediate change in controlling our temperature upstairs, they also gave additional information on what we could do next if needed. I have referred them to all my family, friends and co-workers. Great job! "- Ron P.
Not sure if you really need better insulation? All consults are FREE.
We will be honest with you, our estimates are free, and we have decades of experience.
Contact us today!
(571) 858-9100
Fill Our Our Contact Form for a Free Consult
Why Do You Need an Insulation Contractor?
Fix a Drafty Old House
Meet Energy Star Requirements
Save Money on Utility Bills
Stop Cold Air Loss
Many house purchases in Arlington, Virginia are not new home purchases. They are older homes, often even historic, and they need upgrading. Spray foam insulation can kill drafts and cold air loss like nothing else. Even when we only have a few inches of wall to work with, there are solutions that can be had to keep you feeling comfortable all year-round.
Stop sweating in your home this summer! Give Arlington Baker a call today. We're the insulation company you can count on.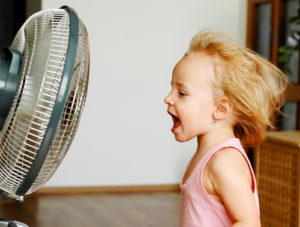 (571) 858-9100
It's Free, It's Fast,
And it just may keep you cool this summer and warm this winter
Fill Our Our Contact Form to get Started
(571) 858-9100